The Society and its Library, highly visible fixtures in the community, celebrated their 110TH anniversary in 2004.
During the year a number of recognitions and awards were bestowed by various organizations, as well as by local and state agencies of government. A few of them are shown below.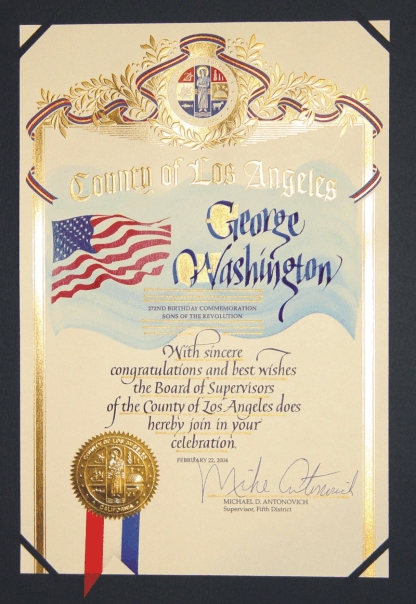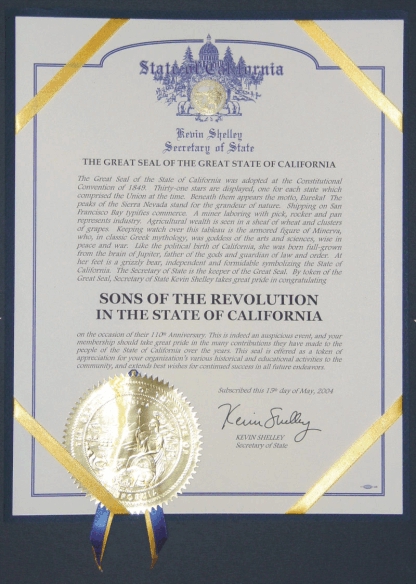 Seal of the State of California
Presented to the Society by the State of California
". . .[Y]our membership should take great pride in the many contributions they have made to the people of the
State of California over the years. This seal is offered in appreciation for your various historical and educational activities to the community".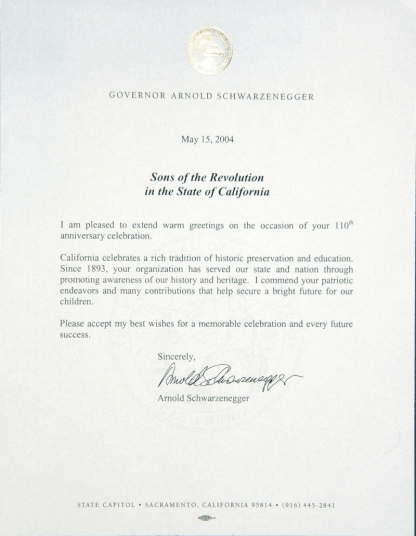 Governor Arnold Schwarzenegger
"I commend your patriotic endeavors
and many contributions that help secure
a bright future for our children."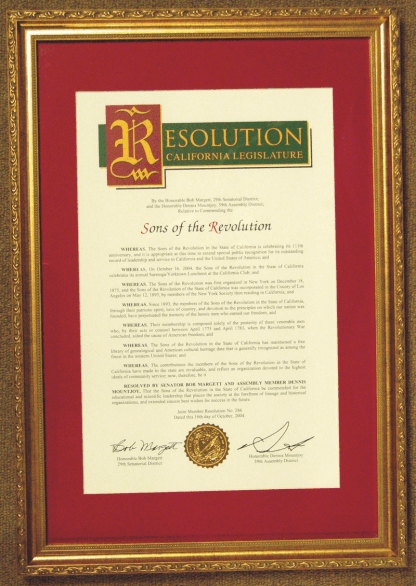 Resolution of a Joint Session of the California State Legislature
commending the Society for
"educational leadership that places it
at the forefront of lineage and historical organizations"