The Library's catalog was built using the powerful
DB/Textworks for Libraries
, the leading library automation software solution for special libraries on the market today. The software is from InMagic, a global leader in providing information management and library automation software to the special library market.
Created for the unique needs of special libraries and information centers, DB/Textworks for Libraries is built on a flexible and scalable backbone with a variety of powerful query and edit capabilities. DB/Textworks can complete a keyword search across 100,000 records in less than one second. The same search in a standard database management system can take more than two minutes. How precise is precise? DB/Textworks allows a query across two or more fields at the same time, dramatically increasing search precision.
The catalog is available for patron use at the Library at any computer workstation as well as online at the Society's web site.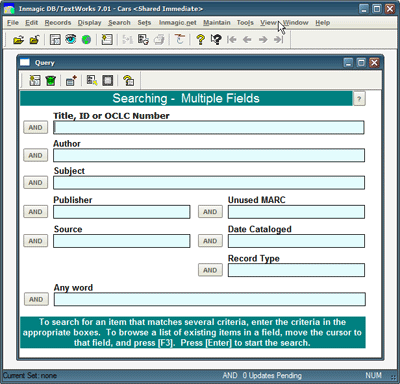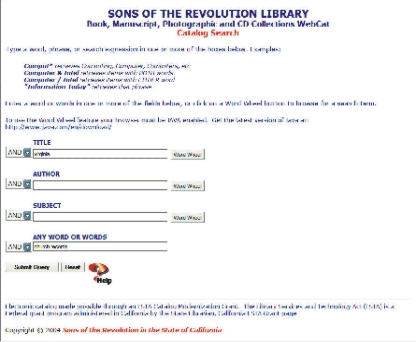 Search results can be viewed in either of two formats: 1.) a Brief Report which highlights information of the search results, or, 2.) A Full Report which provides full detail, including related subject headings which, if clicked, search the catalog for all records pertaining to that heading.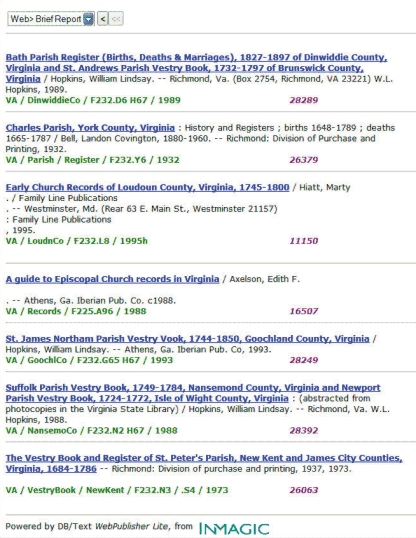 The blue highlighting in either search results page represent hyperlinks which, if clicked, bring up a new page of search results consisting of all titles found in the catalog for the given topic, known as a "descriptor".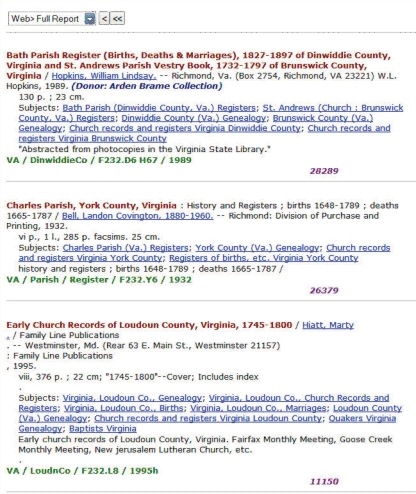 Additional components of this massive project included reorganization of the Library's entire collection to make it more user-friendly, organization and assemblage of numerous publications runs, totaling thousands of issues, for binding, and placement of critical manuscripts and all photographs in acid-free folders and envelopes, respectively, to help their preservation. These materials were in turn organized in archival document boxes by shelf category providing the added benefit of removing many elements that promote document decay. All folders and archival boxes received shelf labels making them readily accessible. These original materials, previously un-catalogued and not readily accessible on the shelves of the library, are now included in the Library's catalog.